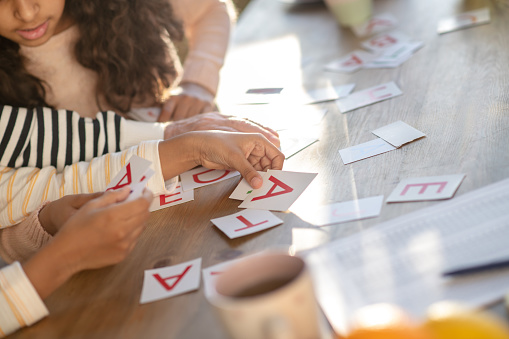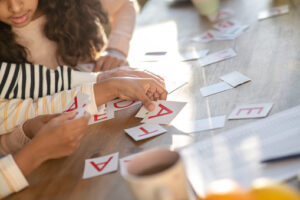 Jean Piaget, a Swiss developmental psychologist in his theory of intellectual and cognitive development (1936). Posited in different stages of development that at the preoperational stage (2 to 7 years old) children developed languages. With that said, parents and teachers need to take advantage of the preoperational stage of development in kids to learn languages like the Spanish language. Hence, spanish learning games for kids becomes a good option.
Speaking of the Spanish, at least 22% of the world's populace speaks Spanish, and the presence of 20 Spanish speaking countries. These facts are clear indications that learning how to speak in Spanish is as important as picking up any other language. Don't get me started on the benefits of learning diverse languages.
However, learning Spanish requires more than just intent. It requires a lot of effort and dedication. But what if there's a pretty easy way to teach your kids Spanish. A way that involves doing what they love most. Playing games!
Certain Spanish learning games ensure Spanish can be learned while having fun. Although, there are diverse spanish Learning Games out there. We have narrowed our focus down to 7.
In a moment, we will be looking at some of the games that can help kids learn Spanish. Without further ado, let's get right to it. Shall we?     

With the Peaceable Kingdom Spanish Bingo, kids can start the process of learning Spanish in the earliest stage of their lives. The Spanish game will help kids practice pronunciation and teach them the rudiments of Spanish words while playing the game.
One of the long term benefits of Spanish Bingo is that every round of the game fosters a child's language skills. Not only that. The Peaceable Kingdom Spanish Bingo helps kids to be familiar with the basic Spanish vocabulary. This ranges from the household and clothing items to the kitchen utensils.
It's easy for anyone to play Spanish Bingo. All you need to do is to pull out Spanish tokens with the picture of the meaning on the other side of the bag. When you have a match, you are on the way to Bingo! The pronunciation guide is used to say it out loud.
The spanish learning game for kids comes with a drawstring bag, 6 double-sided playing boards, 50-word tokens, rules and pronunciation guides, and 72 plastic chips. The game can be played between 2-6 players from age 5 up.
Apart from learning the Spanish language, the Bingo game helps inspire kindness and build up teamwork in kids through the imaginative play of the board game.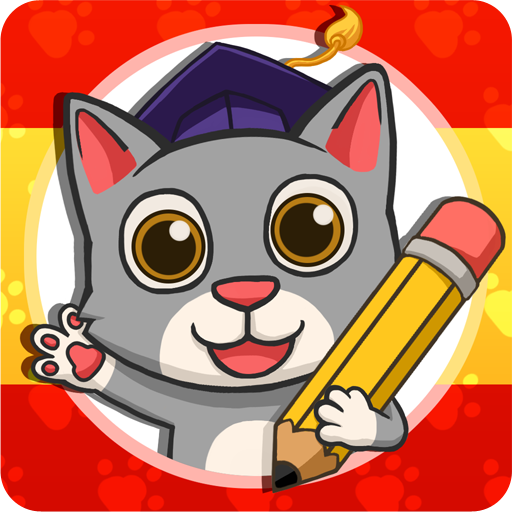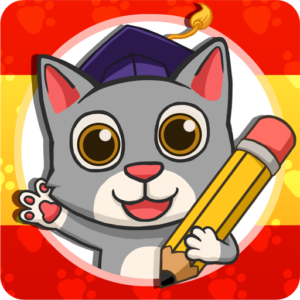 The next spanish learning games for kids is Fun Spanish. Fun Spanish is a game app developed by Studycat. It teaches educational activities such as reading, spelling, and speaking in Spanish. The size of the software is 78Mb and it takes less than 5 minutes for the download process to be completed. It's important to note that you don't need your credit card before you can download the game.
Entertainment and relaxation are crucial elements in every child's development. This is why Fun Spanish is structured to assist children in building up their concentration and motor skills.
The game has 2 free lessons, 14 learning games, and is designed for kids within the age bracket of 3 to 10. The game has at least 6 unique games designed in every fun-packed lesson. Instant feedback to give them a better understanding of each task. When you get this game, your kids stand to enjoy features like crafty cartoon artworks, original songs, and relaxing sound effects.
The spanish learning game for kids is structured to be entertaining and engaging with the games on the software. Some other lessons available in the Fun Spanish software include Food, Clothes, The House, Sea Animals, The Body, Vehicles, and Numbers.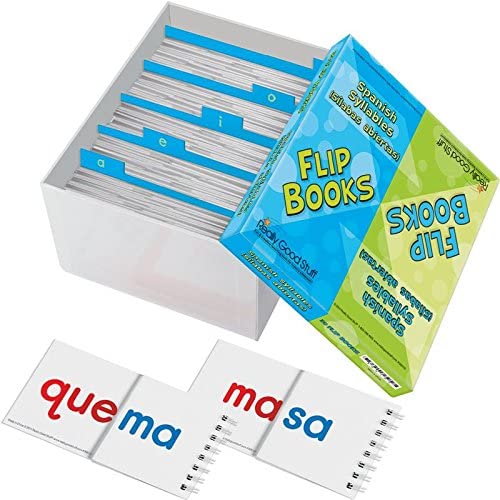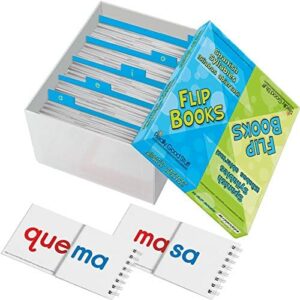 Here's how the Spanish Syllable Flip Books works. The Flip Books comprises 240 words to be practiced. Some of these are two-syllable words. With Flip Books, users will be able to identify common open syllables and read in Spanish fluently.
However, the game for kids is beyond the identification and reading of common open syllable words. In the Flip Books lie common open syllable words that also help in the art of mastering much longer words.
Flip Books are used for learning in school and continuous practice at home. It's important to note that books can be handy for Spanish-word-related homework. These books are perfect for children in the K-2 curriculum.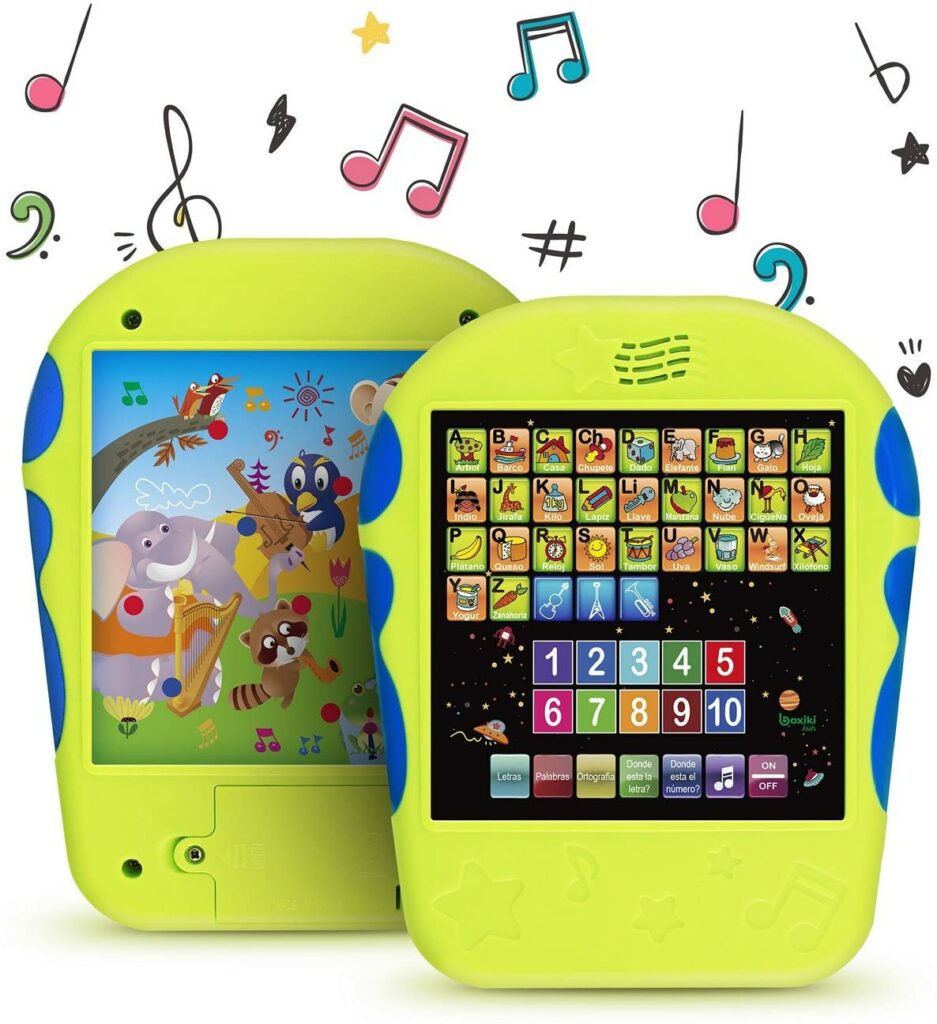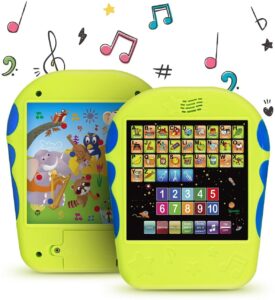 The Tablet is the next on the list of spanish learning games for kids. The Spanish Learning Tablets are fun and hassle-free ways to teach kids the Spanish language with letters, spellings, and numbers. With that said, the features of this device are beyond the learning of numbers and letters in Spanish. However, the reverse side of the spanish learning game for kids has fun animal pictures. These pictures allow kids to explore different innate animal sounds.
The device comes with 3x AAA inbuilt batteries that are conditioned to last more than 9 hours. Spanish Learning Tablets are recommended for kids from age 3 up.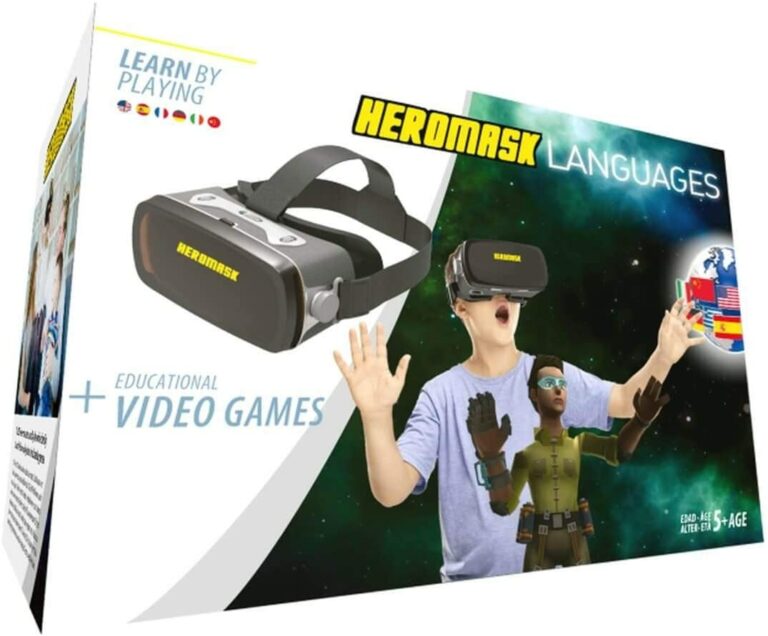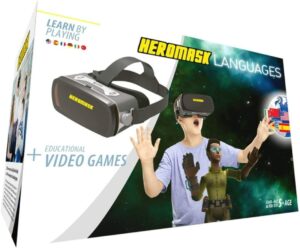 The Heromask Virtual Reality Headset Is a video game that helps kids learn the Spanish language while playing a virtual reality game. All you need to power the launch laser beams is the power button. It's exhilarating learning a language and having fun at the same time.
Anyone can easily find their way around the video game. However, many Heromask videos on the internet will guide you through any difficult phase. The game is both ideals for males and females within the age range of 5 to 12.
The Heromask Virtual Reality glasses have been remodeled as it now has a mechanical button which requires no batteries. Although the video game is said to be for kids, the VR glasses fit all heads and face sizes (Even adults).
Heromask Virtual Reality Headset is compatible with all iOS and Android devices. It also has a WhatsApp support system for all kinds of complaints and inquiries. Other languages like French, Italian, English, Chinese, and German can be learned with the Heromask Virtual Reality Headset.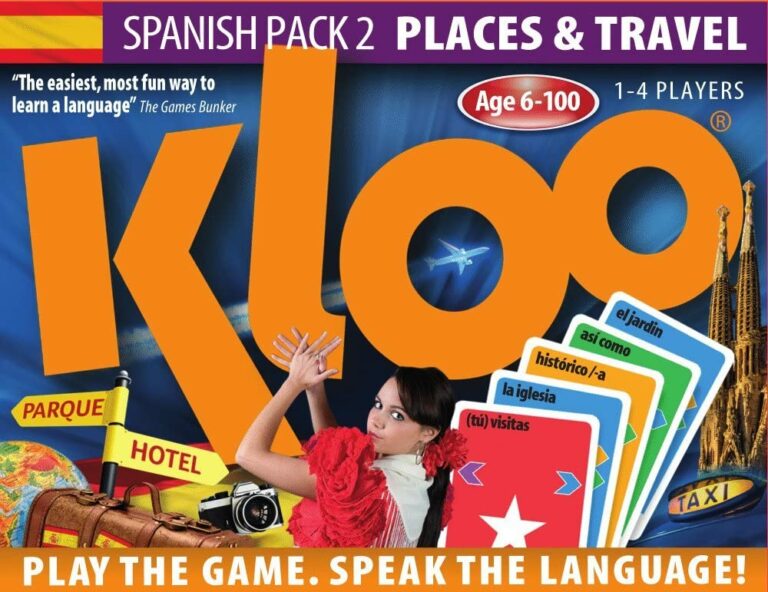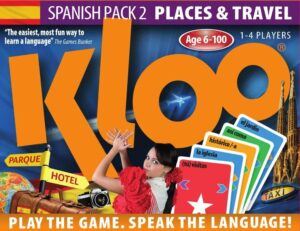 KLOO is the last on our list of spanish learning games for kids. The card game is an effective means for learning the Spanish language efficiently. Here, there is a double-deck pack which can either be used as a stand alone game or with the Kloo's race to Madrid board game.
But how does KLOO work?
With KLOO, players have to form and learn sentences in Spanish to score points. However, the longer the sentence and the words you learn the more points you score. The tasks and the reward that comes with KLOO makes learning Spanish fun and easy. With that said, you don't have to be language Savvy before you can enjoy the game. One of the perks of the KLOO famous card is it allows all levels of players to come up with their first Spanish word in seconds.
The double desk pack comes with tons of vocabulary of thousands of Spanish sentences on travels and places. There are also phrase cards for learning day-to-day phrases. Verb extension cards for all kinds of sentences (Past, Present, Future tenses).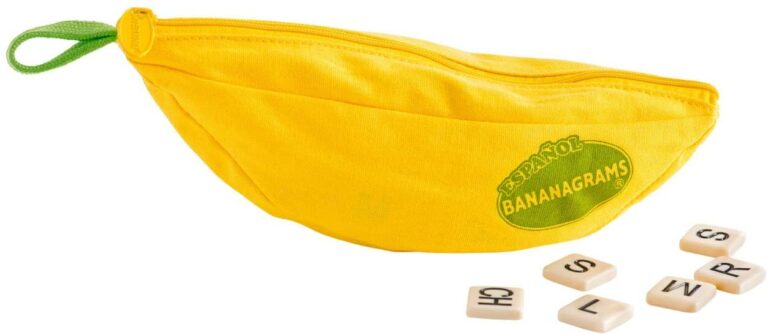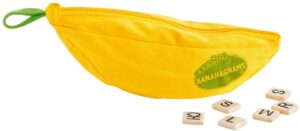 The Spanish Learning Games for Kids is not just for kids, it can be played between friends and family. Spanish Bananagrams revolve around building crossword grids, this game is not only fun, but it can be adventurous too. A maximum number of 8 players from age 7 up can play Spanish Bananagrams. The portable size of the game makes it perfect for travel.
Conclusion
All that has been said is a clear indication that learning Spanish with games is not only plausible. But it can also be fun.