Language learning has become prevalent in today's modern world. Research also made it known that learning a language does not only help when traveling. But it is also a great advantage for studying in general and for prospects abroad. This is why we would love to talk more about German learning games for kids.
In a globalized world, acquiring a second language enables us to develop various mental abilities. Have you ever wondered what other benefits language learning has to offer? Well, it is endless. In fact, technology has solved the problem of Interlingua communication. So, better not waste your time.
At an early stage in life, your children need to understand as many languages as possible. Without even realizing that much, years may pass before translation software or magic devices will do a half-decent job. Therefore, buying German learning games for kids will play a crucial role in language learning.
However, learning another language is not only learning different words for the same things. It rather means learning another way to think about things. Besides, with so many international students and a well-established language acquisition program, we see the learning games for kids as necessary.
They have both social, cognitive benefits and also help young kids to become citizens of the world. Now, do you think mastering a second language hone our multitasking skills or merely muddle us up? The debate has gone viral, thereby making psychologists address the issues in a number of ways.
German Learning Games for Kids
The fun ways to teach your kids German is through games or learning toys. Before we dive into the top ten German learning games for kids, let's quickly walk you through some process. In this article, you'll know the benefits of German learning games for kids and everything it entails to learn German.
Why Are German Learning Games Essential For Kids?
If you desire to raise a bilingual child, there's no harm in immersing them in the German language world. At first, they can distinguish between languages from the age of seven months. This may be processed through the use of pitch and sound duration. Not only had that but singing nursery rhymes and lullabies while playing with games contributed more.
Meanwhile, it's always enjoyable to hear, read, and play with games while learning the German language. In fact, listening to fairy tales can make the game more lovely and fun. In this case, the parent role can not be overemphasized. Without further ado, here are why German learning games are good for kids.
●        Embrace a Challenge To Boost Skill –German language games for kids allow them to explore the world around them. By doing this, they embrace a challenge that boosts their language skills. Afterward, they learn new ways of pronouncing several terms and alphabets.
●        Encourages the Gateway to Higher Education – German has a higher international reputation. With this, learning their language through fun games enables the gateway to higher education. Besides, it saves the stress of repeating the same concepts countless times.
●        Enhance Children Career Opportunities – German language has turn into a hub for innovative startups for children. While playing these games, they develop specific skills that can be useful in their academic pursuit. Moreover, it's the second most-spoken language in Europe.
●        Immerse Children in Rich German Cultures –Learning the German language through games has proven to let the kids know more about German cultures. Since they'd love to learn and speak the language fluently, remembering some cultures, names could help them understand more.
●        Reduce the difficulty of Learning German – Playing with games gradually ease speaking and writing the German language. Moreover, several jokes have been made to alleviate the problem of learning German. This way, it gives the children enough chances to learn.
How To Make German Learning Games For Kids Fun
As mentioned earlier, there are many ways to make German learning interesting for your children. In a bid to understand the process better, we have compiled some tips below. That being said, always know that books are fun, learning apps are fun, and even games are considered the best. Check it out now.
Purchase a German board game for your children
Find a group or conversation partner for the kids
Print out German arts and display them around the house
Try to use a shopping list in the German language
Speak out recipes and pretending to run a cooking show
Choose music that your kids actually enjoy
Using vocabulary stickers at home is a great advantage
10 German Learning Games for Kids
There are thousands of German learning games for kids. Here in this article, we'll limit our explanations to the best ten in 2021. This contributes to the best selection of German language teaching resources. If you'd love to explore the best German learning games for kids, check the selection below.

The AGO Auf Deutsch card game is a German learning game for beginners wanting to know the German language. It comes with a 54 card deck with many conversational questions for players to practice and learn as they play. This game is an invaluable tool for students learning to speak and write in German.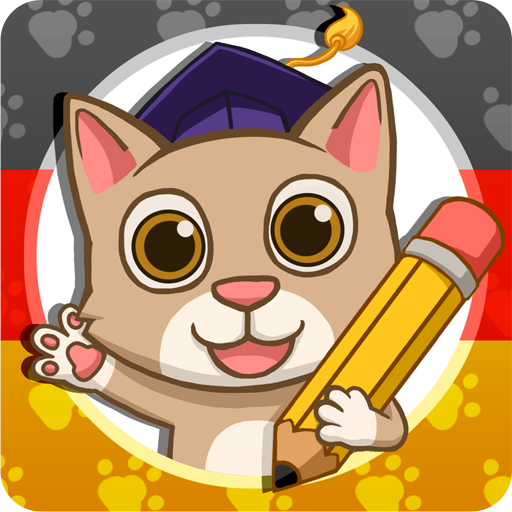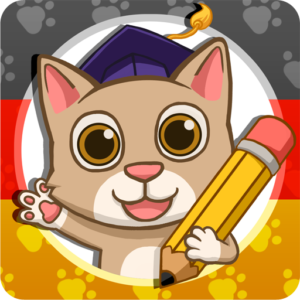 The Fun family chess set for kids is a delightful and easy way to learn German and play the chess game. The table is customized in the German language, and the parents translate each move while playing the game. Moreover, it allows the child and parent to create memories and improve concentration together.

The food and table setting for kids comes with large, engaging pictures that help the kids with the German language. This game is broken down into smaller food groups, including fruits and vegetables, meals, snacks, and many others. Here, your kid learns how to identify a large picture of an object in German.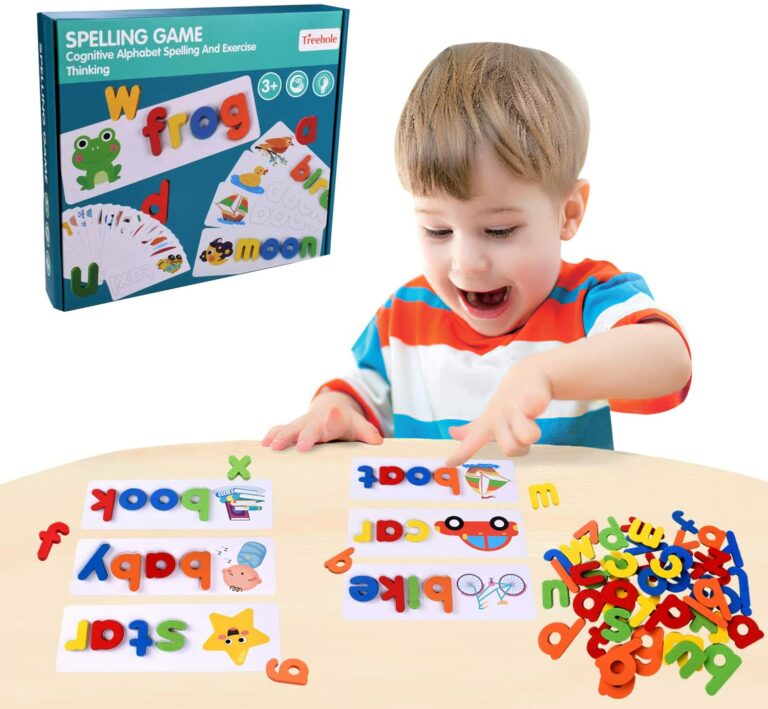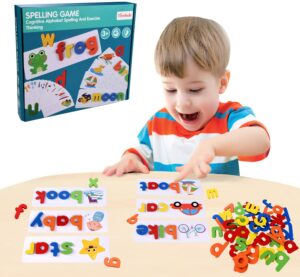 The JIAHCN see and spell games are the baby's first teacher and role model for learning the German language. This game helps to guide your children to learn while playing. For younger children below three years, this game helps with color recognition, alphabets, and counting. Besides, it comes with a safe and environmental material that's ideally good for preschooler ages.

The Coogam wooden puzzle set is an excellent tool for parents to teach their children how to learn the German language. It stimulates the kid's interest in understanding and learning about the world. This game attracts children's attention as it comes with vibrant colors. Meanwhile, it is more suitable for a handgrip.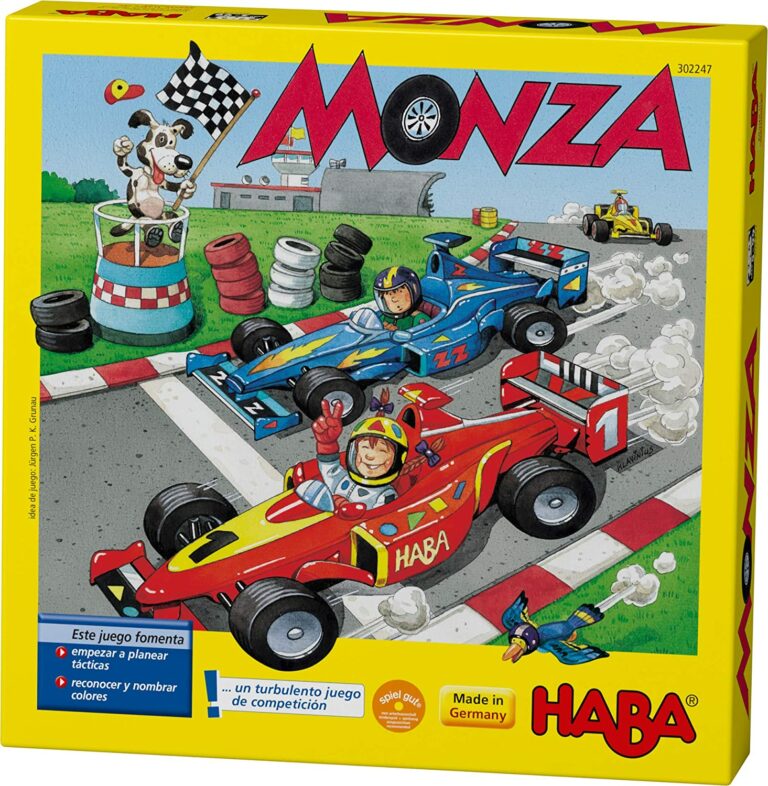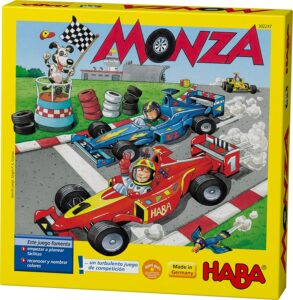 The HABA Monza car racing game is suitable for kids within the age of 5 years and above. In this racing game, each player chooses a racing car where arrows are shown on the board. The hand signifies the six colors of the circuit, which illustrate a German concept. Its content includes; 6 racing games and six color dice.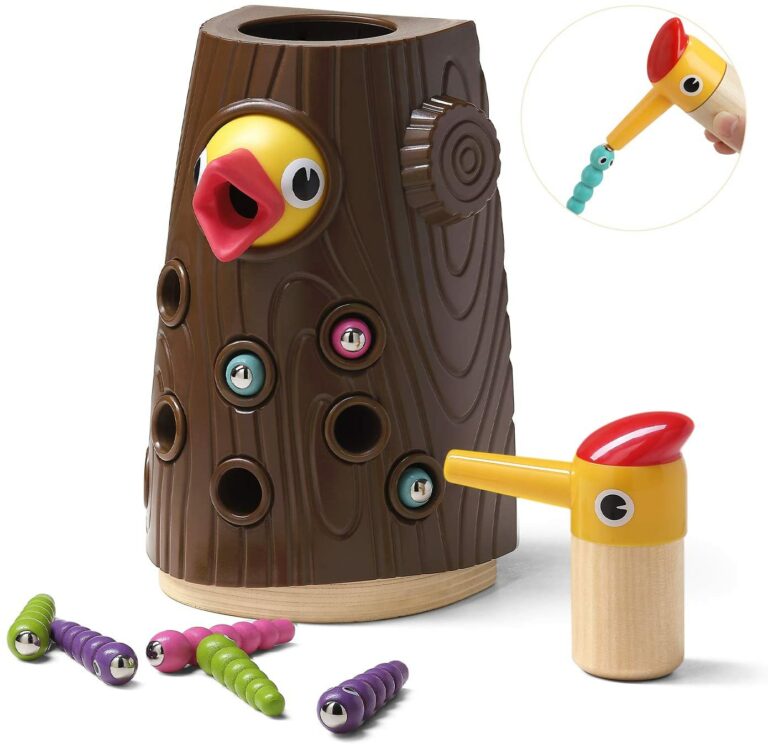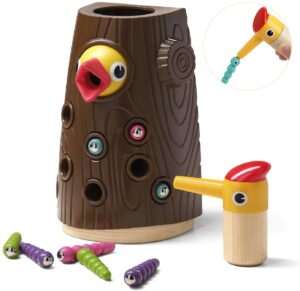 This game is suitable for kids between the age of 2 to 3 years. Parents and children play this game together to make the German language fun and easy to learn. One of the advantages of playing this game is that it enhances color recognition. More so, it builds sufficient motor skills and inspires children to learn more.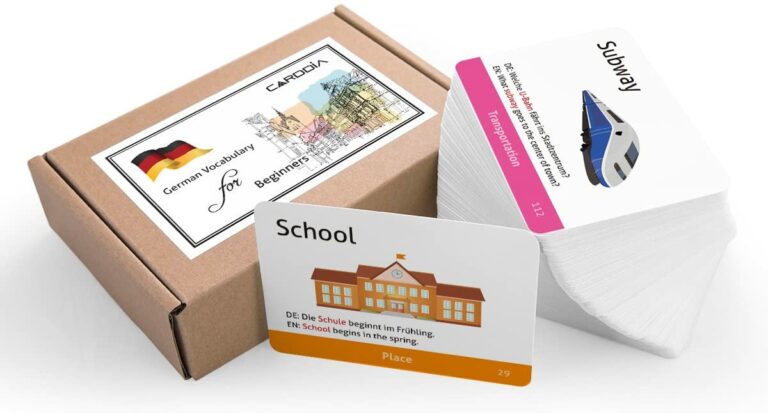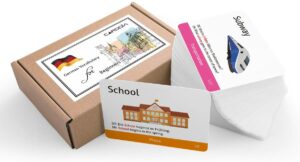 The CARDDIA German vocabulary flashcards are an essential part of building your children's language skills. This game is highly effective and useful for students who are going to start learning the German language. The valuable items of this product are beneficial to both the children and the parent.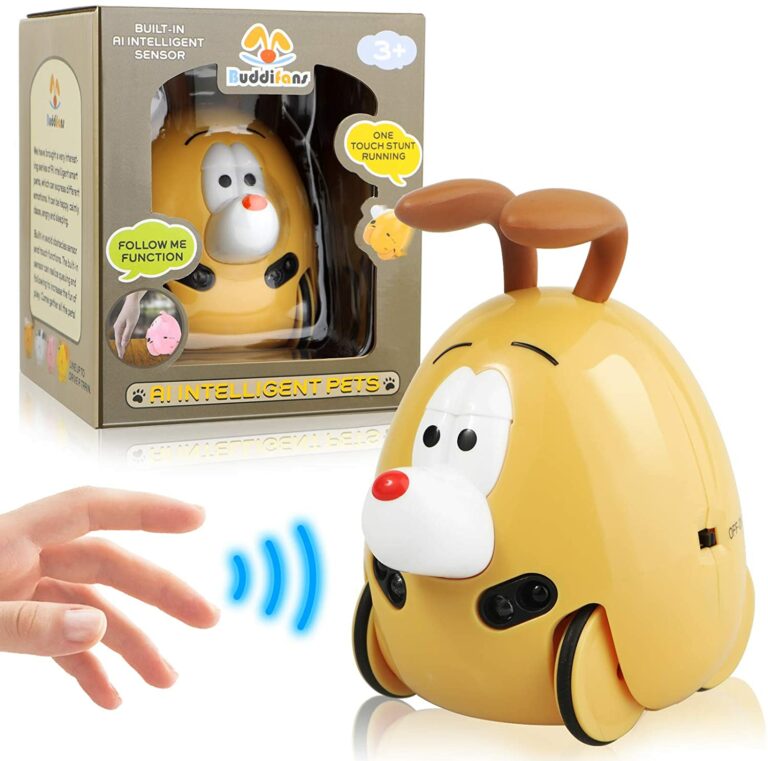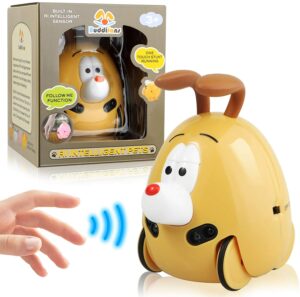 The LAKIBOLE baby toddler game comes with an impressive AI intelligent smart pet's toy car. It is suitable for children between the age of 18 months and above. While playing with this game, the baby grows up learning the German language. Moreover, it is powered by built-in batteries.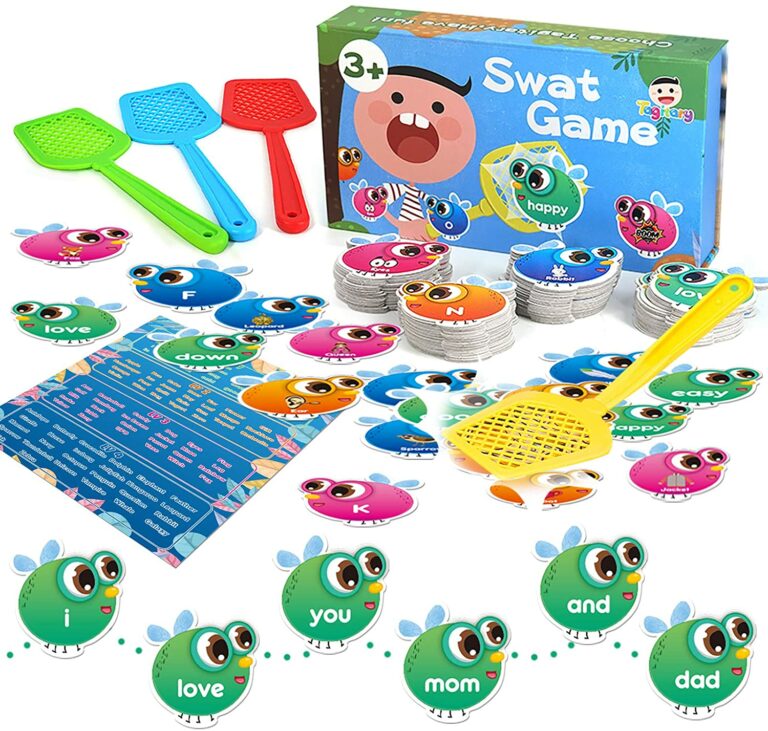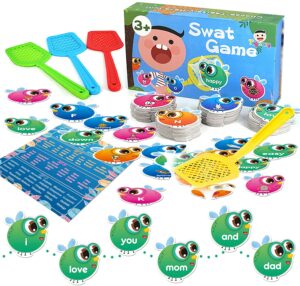 The slight words game for kids is a game for building speed and confidence in identifying sight German words. It is set up by placing the fly cards out on the table or the floor. Meanwhile, it is an excellent game for a variety of age ranges to play. Also, fly cards are made of reliable and durable materials.
Is Learning a German Language Worth It?
Undoubtedly, learning the German language can improve your children's brain and memory in many positive ways. German is a language that's widely spoken, especially in Eastern Europe. So, teaching your children the German language worth it in today's world.
Conclusion
There's a fantastic time for your kids to learn the German language! Besides, young children don't feel anxiety when teaching languages. If you wonder how to get the best German learning game for kids, pick your favorite from the ones listed above.